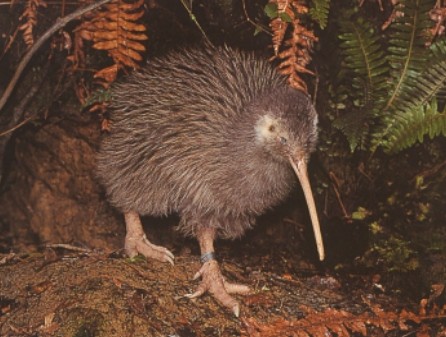 Franz Josef Glacier School students are lucky to live near a
kiwi sanctuary!
Rowi (Okarito Brown Kiwi) are New Zealandís rarest kiwi, with an estimated 300 surviving in just one place - South Okarito Forest, here in South Westland.
We have only recently begun to learn about this special bird, and much of their lifestyle remains a mystery.
Do you know where Franz Josef is?
Can you spot Franz Josef on this map?
Rowi live near here in the Okarito forest.