Blockhouse Bay Primary
Our Place
Details about each point on the walk
First Stop The foyer of the new Performing Arts Centre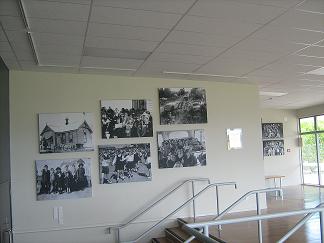 The foyer displays photos of former pupils and early settlers to Blockhouse Bay and includes the soldiers who lived in Blockhouse Bay and died in the war.
Second Stop The pine trees on the boundary of the school field and Blockhouse Bay Foodtown
The pine trees were in existence long before the school. The council trims them regularly but we were unable to find out how well protected they are.
Third Stop The Taniwha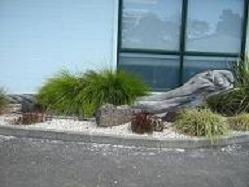 As part of the beautification of the gardens of our Manukau block, Mr Guy Howard-Smith donated his taniwha sculpture. It was moved to the site by Mr Steve Barry.
Fourth Stop The Daniel Turner playground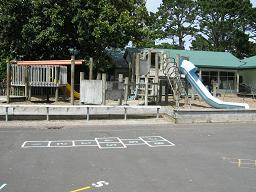 This playground was dedicated to Daniel Turner, a pupil of the school who sadly died just before his 10th birthday.
Fifth Stop The Old Stone Wall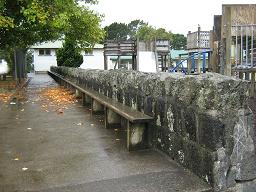 We believe the stone wall was built by unemployed men during the depression.
Sixth Stop The Flagpole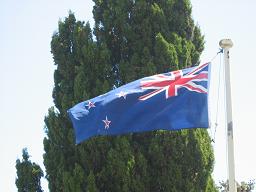 Every school in New Zealand has a flagpole. The flag is raised each morning and lowered each afternoon. It is a symbol of respect for our country.
Seventh Stop The War Memorial
The war memorial stone was installed to remember former pupils of Blockhouse Bay Primary who died in the war.
Eighth Stop The Goldfish Pond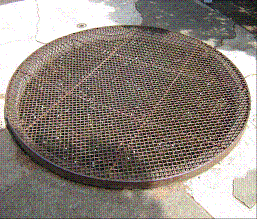 We are not sure how the goldfish pond came into being but it has been in the grounds for as long as anyone can remember. Teachers occasionally dip into it to stock their class goldfish bowl.
Ninth Stop The Original School Building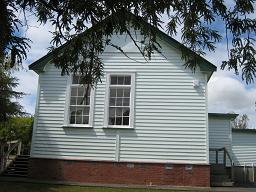 The original school building dates from the early 1900's. It was called Avondale Side School until being renamed Blockhouse Bay Primary about 1920.
Tenth Stop The 'Princess Anne' tree
This tree was planted in 1950 by the then mayor of Auckland, Sir John Allum to commemorate the birth of Princess Anne.
Eleventh Stop The School Dental Clinic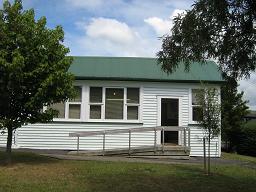 We believe the dental clinic was one of the first built in Auckland and it is still put to good use today.
Twelfth Stop The Tulip Tree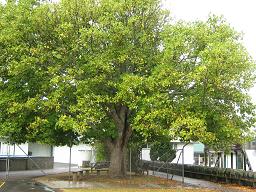 Our precious tulip tree is a wonderful reflection of the passing seasons. The pool extensions were altered in order to prevent its removal.
We hope you have enjoyed this peep at the history
of Blockhouse Bay Primary!!