| | | |
| --- | --- | --- |
| | | Pictures from 1903 - 1950's |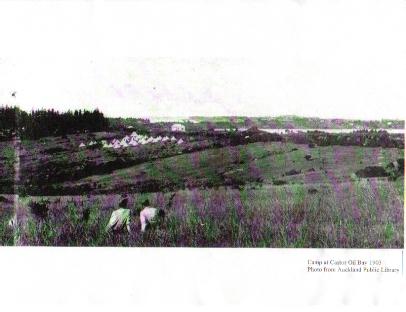 Camp at Castor Oil Bay, 1903. The bay was called Castor Oil Bay because of the large number of castor oil trees growing there.

Original photograph held by Auckland Public Library, reproduced here with permission.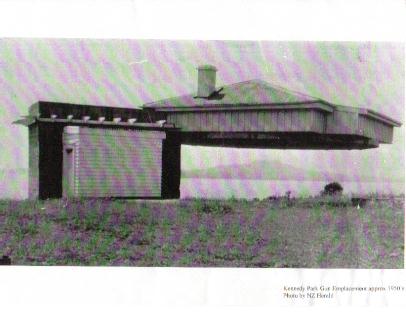 Kennedy Park Gun Emplacement approx 1950, overlooking the shipping channel, the entrance harbour to Auckland City and Rangitoto Island.
This is one of two structures, connected by tunnels with storage space for ammunition and men.
Photograph Copyright to the NZ Herald, reproduced with their permission.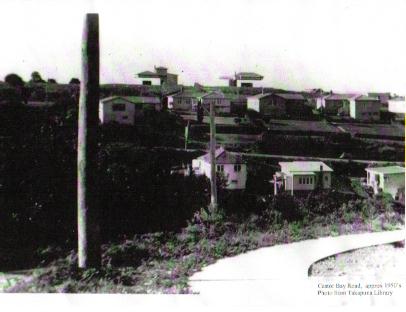 View from Castor Bay Road in approximately 1950 looking up to Kennedy Park showing camouflaged gun emplacements.
Photo reproduced with permission of Takapuna Library - photo number T2114.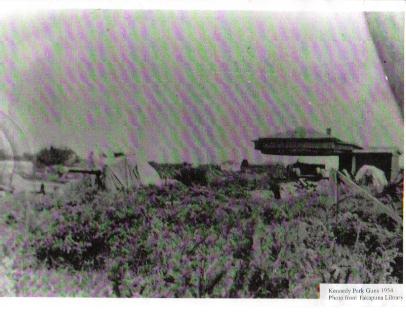 Kennedy Park Guns, 1954.
Photo reproduced with permission of Takapuna Library - photo number T2117.
Our thanks to Auckland City Library, Takapuna Library and the NZ Herald for permission to use these photographs on this website. Copies of black and white photos of the Campbells Bay & Castor Bay area may be viewed at our school or visit Takapuna Library upstairs in the NZ Collection department and ask to see the originals.
Campbells Bay School would be very grateful to obtain other black and white photos of our area from the early 1900's.
If anyone has any they are able to donate or that we can take copies of, please contact the Campbells Bay School Library.
Back to Our Project