Cannon's Creek School
Watercress Tuna in Cannon's Creek
About Patricia Grace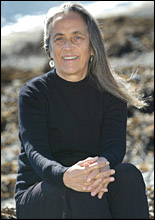 Patricia Grace was born in Wellington. She lives in Plimmerton on the ancestral land of Ngati Toa, Raukawa and Te Aiawa in clos proximity and to her home marae at Hongoeka Bay.
Patricia Grace mostly writes about herself and her culture.
Watercress Tuna and the Children of Champion Street
This classic Kiwi treasure is the story of a tuna (or eel, in English) who leaves his creek and visits the children of Champion Street. As he visits each one, they pull something out of his mouth: Kelehia gets a kie, Karen gets some shoes, Hirini gets a piu piu, Tuaine gets a pate, Roimata gets a poi, Kava gets a hau, Nga gets a pareu, Losa gets an ula, Jason gets a paper streamer and Fa'afetai gets an ailao afi. The children all go out on to the street and dance day and night.
Watercress Tuna is a fun celebration of dancing and music, and is beautifully illustrated by Robyn Kahukiwa.
By Eni, Tony, Vila, Roseta, Anastasia and Katrice.