Welcome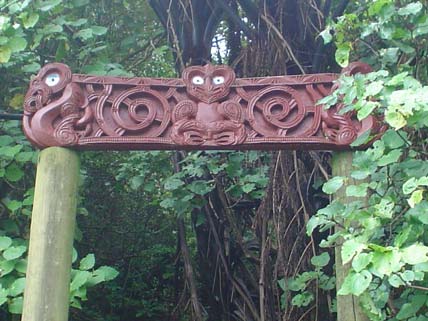 Koru Pa
A pa is the fortress of a Maori tribe. Koru Pa is located in Taranaki on the bend of the Oakura River. The scale of Koru Pa is incredible. Koru Pa was well guarded with rock walls and would have been regarded as a more than formidable force for its defensive power!
To reach Koru Pa drive through Oakura and turn left onto Wairau Rd then onto Surrey Hill Rd. There is about a 10 minute walk through farmland from the car park to reach Koru Pa.
The Oakura area was settled very early by the Maori. Koru Pa was built by the Ngati Tairi Hapu of the Taranaki Iwi around 1,000AD. The pa was eventually abandoned in the 1820s.
The Oakura River acts as a barrier or moat. (shown on the photo below)