Cannon's Creek School
Watercress Tuna in Cannon's Creek
These are our results: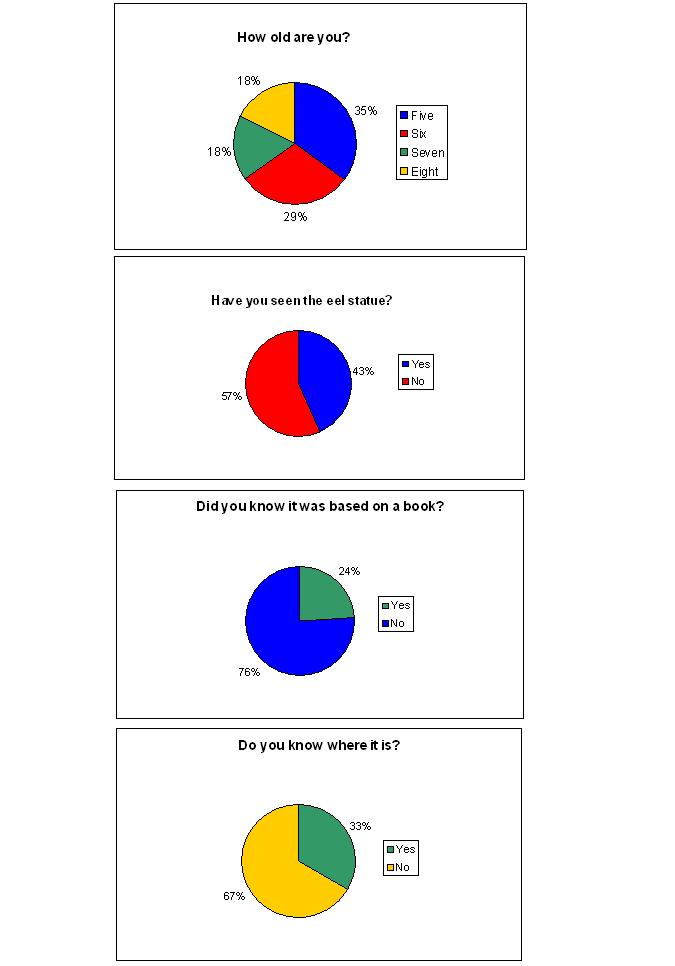 We found that not many people knew where the statue was or had seen it. Only a quarter knew it was based on the book Watercress Tuna.
We are going to let other students at our school see our website so they can learn about the statue that is right across the road from our school.
By Thomas, Eric, Tiare, Georgia and Ngatutahi