Mapua School
Mapua - The good, the bad, and the ugly
Home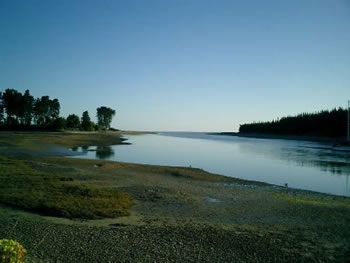 Kia ora, welcome to our web pages about Mapua.
Mapua is a coastal village tucked into the 'v' of Tasman Bay, a bay at the top of the South Island of New Zealand. We think it is a beautiful place to live. The area has a temperate climate with lots of glorious sunshine.
The climate combined with easy access to the beach and sea opens up many opportunities to enjoy many outdoor activities - water sports such as water skiing, wind surfing, swimming, boating, kayaking, fishing, etc. There are also plenty of land based activities such as biking, hiking or visiting the local craftspeople or wineries.
The area also boasts one of the largest estuaries in the South Island and is home to some very special bird species such as the shy banded rail, blue heron, spoonbills, and the beautiful white heron.
The place a lot of children really enjoy all year round is the playground, skate park and Sports Domain.
Mapua School is a place we enjoy coming to. It is a busy place with lots fun learning activities and events occurring all the time.

This year, 2007, we took a closer look at our local area - our backyard you might say - and discovered that there were a few areas that we didn't know a lot about.
To find out more about Mapua - the good, the bad and the ugly - use the links on the left hand navigation panel.