Mapua School
Mapua - The good, the bad, and the ugly
Transport
We have been looking at how to reduce carbon emissions and postpone the effects of global warming. We have looked at Mapua's past, present, and for the future, we have made some predictions.
PAST - we looked at old roads and vehicles that were used in Mapua.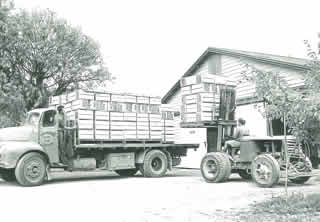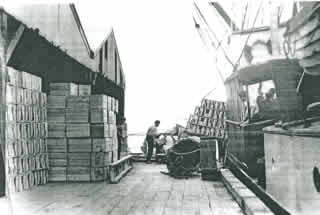 PRESENT - we looked at Mapua's carpooling system, and also interviewed a Mapua resident who makes his own bio-fuel.
Carpooling
One of the things Mapua residents are doing to reduce their carbon footprint is to use carpooling. People in Nelson and surrounding areas can visit a website and join a carpool. (To find out more, visit www.clickcarpool.co.nz)
What is carpooling? It is when a group of people who live and work close together, share transport to save fuel.
What are the benefits? The benefits are making new friends, and reducing carbon emissions which is saving the ozone layer - and that is good!!
Who is using it? People who live and work close together in the Nelson region.
Where does it run from? It runs all the way from Nelson to Golden Bay. Some of the drop offs are Richmond, Stoke, Mapua and Hira. So we say - get using it!
BIOFUEL
We visited a local Mapua resident who makes his own biofuel and discovered lots of new information. We also saw how he makes the fuel and have outlined this in the chart below.
Flow chart
1. Collect fats from fast food stores.
2. Boil fats at 50 degrees for 1 hour with 1 secret ingredient and methanol.
3. Wash with half water till clean.
4. Filter with rag over funnel
5. The biofuel is ready to be used.
Fact sheet about Biofuel
Fact 1: Biofuel is biodegradable and environmentally friendly.
Fact 2: Doesn't produce any greenhouse gases.
Fact 3: Biofuel produces more power than bought diesel.
Fact 4: Biofuel will freeze if in cold areas e.g. heavy frost.
Fact 5: If a young child drinks some biofuel it won't harm them.
Fact 6: Very low price. Our biofuel creator spends only $24.00 for 60 litres, as opposed to more than $90 for 60 litres of regular fuel.
FUTURE - Finally we looked at some potential options for the future, and also the Ruby Bay Bypass.
We PREDICT that…
in 10 years there will be a ferry going from Nelson Harbour to Motueka and stopping in Mapua village.
in 30 years Mapua BP will have a battery charger for cars run on electricity.
in 50 years we will be able to run cars on water.
I believe they should restart something up like the old Exhilarator (a jet boat passenger service) running from Port Nelson to Mapua Wharf. Bookings were essential. Fares were $30 one way and $40 return. They also did tours around Abel Tasman and Nelson Bays. (For more information visit www.destination-nz.com/boatcharter/nelsonlakes)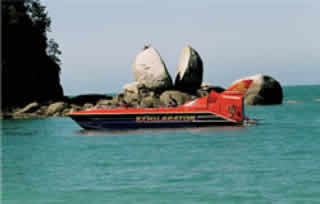 RUBY BAY BYPASS
Transit New Zealand is moving closer towards making the Ruby Bay Bypass a reality, with the detailed design for the project currently being finalised. Construction is due to start towards the end of 2008 and is expected to be straightforward as it is a "Green Fields" project. This means most of the work happens outside the existing state highway road corridor, avoiding conflicts with the highway traffic.
The new highway will be two lanes with two passing lanes from each direction. The TDC have decided that the bypass's speed will be 100km an hour. The bypass will reduce traffic on the existing coastal route, which is experiencing significant residential development.
This information was retrieved from www.tdc.govt.co.nz