Awapuni School, Gisborne
Special places in Gisborne
Wyllie Cottage
History
This was the first European house in Gisborne faced to the Taruheru River. It was built in the area and later moved, but now it is back in nearly the same place as it started.
Wyllie Cottage is made of Kauri shingles for the roof and the rest is wood.
It was built by John Forbes and James Ralston in 1872. It is 133 years old.
Kate and James Wyllie named it after their family.
They lived there with their six boys and three girls. Kate Wyllie got married at the age of 14. Their first child was William Wyllie.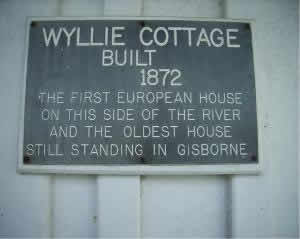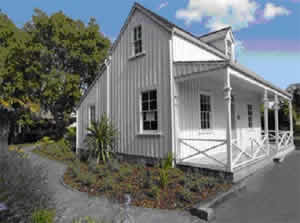 © www.tairawhitimuseum.org.nz
This is the front of Wyllie Cottage.
It is a two storied house with very small bedrooms. Upstairs there are two rooms. Downstairs there are three rooms. Next to the parlour is a big kitchen. It would have been hard to live in it because the house is very small.
Wyllie Cottage had no electricity. It had no taps for water, just a pump outside. They had to cook over the fire.
Now it is situated next to the Tairawhiti Museum. When it was originally built it was on the Whataupoko river side close to where it is now. They used the river for transport. To get to the other side they used a boat.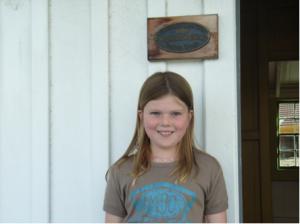 The people of Gisborne go to the museum to see Wyllie Cottage so they can find out what it was like in the olden days.
Kate Wyllie and Wi Pere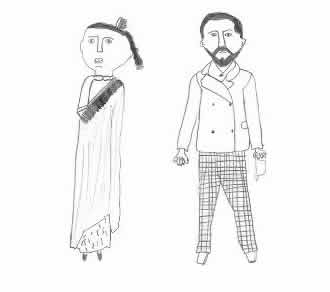 These are drawings of Kate Wyllie and her half brother Wi Pere. We copied from some photographs in a collection of early history photographs of New Zealand.
Wyllie Cottage garden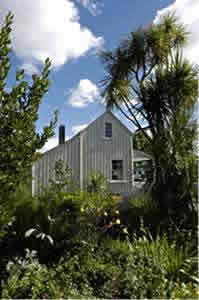 © www.tairawhitimuseum.org.nz
Some people planted a nice cottage garden with flowers because they thought it looked nice. A historian, Alex's dad, who used to work at the museum, told us that the Wyllies had a vegetable garden and they used to live off the vegetables.
Now the cottage garden is pulled out and they have put a new garden there which fits in with the museum gardens and is low maintenance.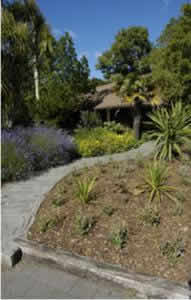 By Brogan and Alex.