Touch Rugby
Touch Rugby has been played in Alexandra for many years. It is a non-contact sport, in which you play against different teams each week. Each team consists of 7 players and reserves if you wish. You must wear suitable footwear.
Touch Rugby takes place at Molyneux Park every Thursday night in the summer between 6.00pm and 8.00pm. The season goes from September until December and begins again in January the following year. You enter by being in the area in September, and filling out an entry form. You have to create your own teams. The recommended age is 7 to adult. It costs $40 for a primary school team and $70 for teenagers and adults.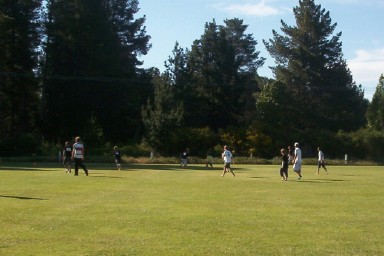 Contact Tyreland if you are wishing to play Touch Rugby in the summer. It is a great sport for all ages, girls and boys.
Contacts:
Mr Soper: Phone: 03 448 7021
Tyreland Alexandra: Phone: 03 448 7710 or 0800 487 323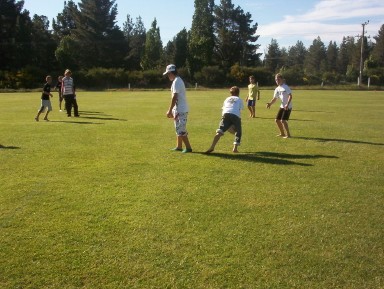 By Daniel Mulvena and Laura Pedofsky Room 7 The Terrace School