Hello we are Room One. Our class is made up of 27 Year 6 to 8 children. Our school is called Duntroon School. Our school has three classes and our class is on the right end of the school (seen in the photo above). Duntroon is located about half an hour from Oamaru on State Highway 83.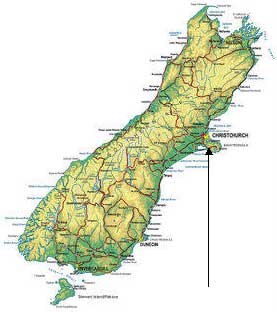 Duntroon is located here:
We have learnt heaps of information about irrigation and have discovered why water is so precious to our local farming area. Irrigation has become popular over the last few years in protecting farms against drought. We really enjoyed creating our web pages on this locally important topic and hope you enjoy reading about what we learnt.
© 2007 – Page created by: Ahesia and Alysha.