Avondale: Where we came from, where we are now , and where we are going
Māori history of Te Whau
We have been learning about how the Māori used the area called Te Whau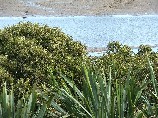 Map Of Auckland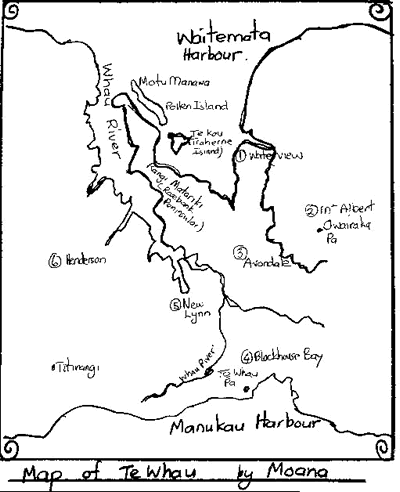 Long ago before people arrived, the area now called Te Whau was covered in tall trees and thick bush. There were lots of fish in the river and lots of birds lived in the trees. A special tree called Whau grew in the area, especially around the river. Its wood is very light and it floats.
The area was named after it.

By Manu
To the Māori who lived at Orakei Pa and Te Whau Pa the river was a place to get food.
By Sagar
The Māori could catch Eels and Kahawai, Mullet, Parore and Snapper. When the tide was out they could get crabs, snails and shellfish like cockles, pipi and scallops to eat.
By Tigist
The Māori hunted birds like the Kuaka (Godwit) that ate stuff from the mud when the tide was out. In the bush they caught birds called Kereru ( Wood pigeon) to eat.
By Joshua
The Whau river was important because the Māori could paddle their waka from teh Waitemata harbour up the river and when they got to where it was too shallow they could carry the waka a little way over land and get to the Manukau harbour. They could then travel down the coast or even up the Waikato river.
By Moana
The soil on the Rosebank peninsula was very good and the Māori had lots of kumara beds

By Abdi
The mudflats at the mouth of the river was a good place to get flounder. The Māori called them Flounder

Patiki. There is a Patiki road on the Rosebank Peninsular today.
By Freda
The trees in the area would probably have been good for building Waka.They were tall and straight. Some of the trees would have been Totara and Kauri.
By Matthew
Ethan and Ponesi helped find out the information but were away when we put the page together.