Mahana School
The Mahana Whakapapa
Our project
Our school project was Mahana Whakapapa and each class made an in depth study of historical aspects of Mahana life. We used what we learned to produce an historical production for our school community.

Games our Grandparents
Played - Junior Room

The Junior Room found out about games our grandparents played. We looked at games and activities played in school playgrounds during the 1940s and 1950s.

Happy Birthday Mahana
School - Middle Room
The Middle Room found out about school life during the late 1800s and early 1900s, especially about early days at Mahana School. Established in 1915 during the First World War, what were those early school days like for Mahana kids? We called our project Happy Birthday Mahana School.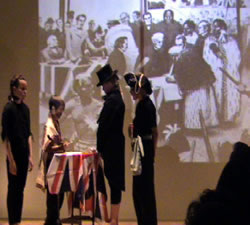 A quick history of New
Zealand - Senior Room
The Senior Room learned a quick history of New Zealand, a journey through time from Maori migration to the 1990s. What changed during this time in Mahana and in other parts of New Zealand?