Fitzroy School
Holy Trinity Church
History
Bishop Selwyn planted the norfolk pine tree in the corner of the property he bought for a churchyard in Fitzroy, New Plymouth, and paid 50 pounds of his own money to get the church built. He laid the foundation stone for Holy Trinity in 1845.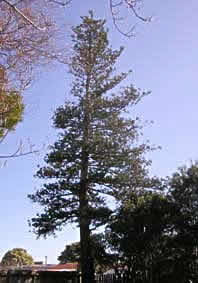 This norfolk pine tree is about 165 years old and we can see it from our school.
Bishops
Bishop Selwyn was the first bishop of Holy Trinity Church. He came from England and was the bishop of the church until 1869. The next bishop was Bishop Cowie from 1869 – 1902, and then Bishop Neligan from 1903 to 1910. Following him was Bishop Crossley for two years, and later Bishop Averill from 1914 – 1940.
Vicars
The first vicar was William Bolland. He was the vicar of Saint Mary's, and then Holy Trinity from 1845 to 1847 which means he was the vicar of Holy Trinity for only two years. He lived at the vicarage near the girls' high school by the river. He lived by a hospital because he loved helping people when they were sick. When he died of a disease that he caught from one of his patients, he was buried at Saint Mary's Church.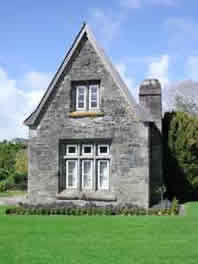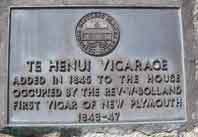 This is where the vicar lived.
The second vicar was Henry Govett. He was the vicar of Holy Trinity Church from 1848 until 1898. He and William Bolland thought Māori had as many rights as the settlers in this country and loved to help them. Henry Govett replaced William Bolland and became the vicar when William Bolland died.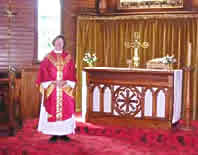 This is the current vicar. She is called Joy Hamilton.
By Naomi and Morgan.