Milford Primary School
Operation Phoenix North Shore
Thalpitya, our village three years after the tsunami. ( Lyn Potter's Journey)
In 2007, Lyn Potter went to Thapitiya village to see how much progress had been made. All the six houses were finished and people were very happy with their new homes. It was a great achievement.
But the job is not yet done. Some people have a new house but the village is still poor. The way Operation Phoenix members see it is that:
"People in this village have the name of our city on plaques on their houses. They see us as their friends. Friends look after each other."
After all the villagers have been through, Operation Phoenix North Shore would like to continue to help them so they will have a better life ahead.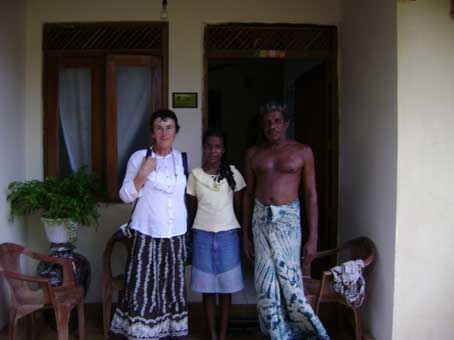 This is Lyn standing in front of an Operation Phoenix-built house with a Dad and his daughter who are the new owners of it. (Yee Yee)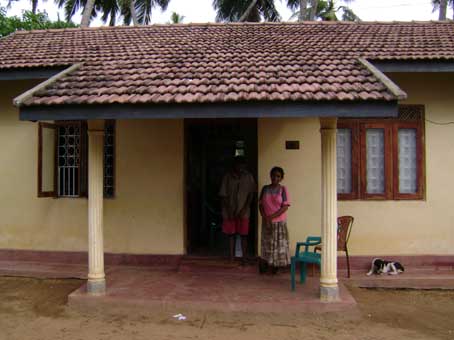 This is a house that Operation Phoenix helped to build to replace the house that got destroyed in the Boxing Day Tsunami in Sri Lanka. ( Kian)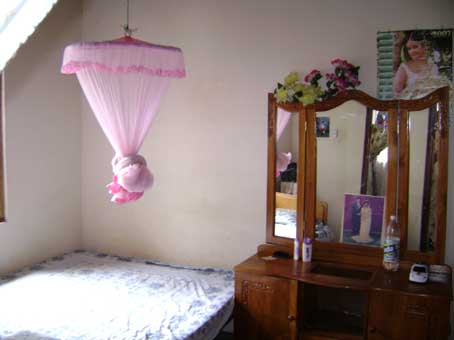 This is a bedroom in one of the houses built by money from Operation Phoenix North Shore. It is the parents' bedroom with family wedding photos and a pink mosquito net. ( India)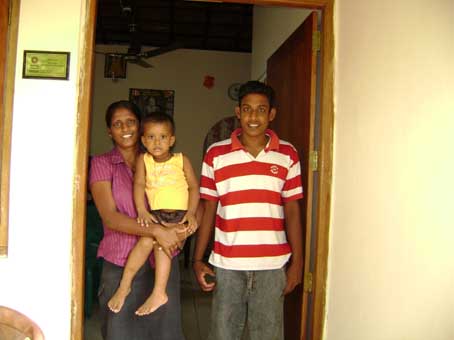 This family is smiling a lot because Operation Phoenix North Shore helped them after the tsunami and they have a healthy toddler. ( Bayley)
I think this man in the village of Thalpitiya is smoothing wood to make furniture. He might be sad because his workshop looks leaky and cramped and he has only a few tools. He needs a lot more tools to look after his family. (Dylan)