Milford Primary School
Operation Phoenix North Shore
Connecting with Sri Lankan Students
After learning about what Operation Phoeninx North Shore did to help the village of Thalpitiya we decided to make friends with some of the students in the village.
Here I am writing a message to some children in the Thalpitiya Village After School Programme. ( Dora)
And here are some Thalpitiya students writing back to us.
These two girls are making a friendship card for us. I think that they are proud of the card that they have made. I was also proud of these kids because they tried their best to make a card that is in our kind of writing just so we could understand. (Gel)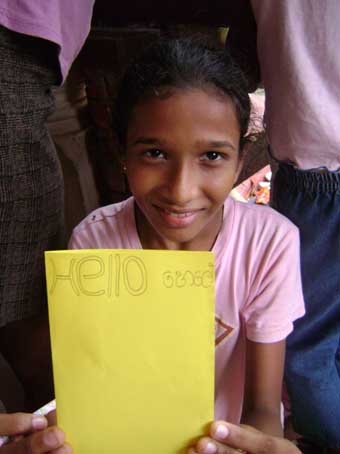 Room 3 had a gold coin collection for children in Thalpitiya Village to buy pencils, rubbers and exercise books. We hope we can stay friends.(Hannah)