Whanaungatanga
Tauriko School - Primary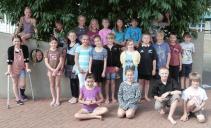 Tauriko School is a rural community located 10km from Tauranga city.
Room 11 is a class of 26, year 5 and 6 students. We used our school's inquiry process to explore what it was like to be a member of our community up to 100 years ago.
This inquiry helped us to understand how the past has influenced the present Tauriko community.
We hope you enjoy reading our discoveries.