Selwyn House School
Credits
Miss Edkins for helping us put together our web pages.
Mrs Buckland for teaching us how to do our animations.
The Yr 3/4 teachers Miss Loo, Mrs Keen, Miss Mackenzie and Miss Edkins, for their help and guidance.

Parents, grandparents and special friends for the interviews.
Living Heritage for providing us with a template to create our website.
QEII for letting us use some of their images from their website.
Nigel Stevens, general manager, for letting us use photos from their website www.signofthetakahe.co.nz.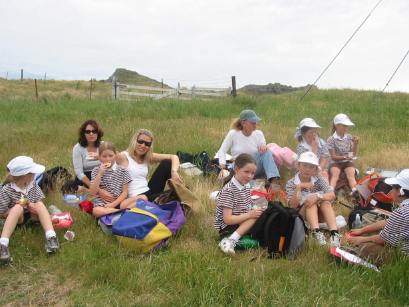 Year 4's enjoying lunch on our walk down the Bridle Path.
Next Page