Selwyn House School
Art Gallery
Christchurch Art Gallery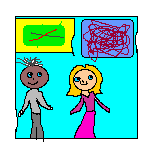 Another name for the Art Gallery is Te Puna O Waiwhetu.
Christchurch Art Gallery -Te Puna O Waiwhetu - was designed by 'The Buchen Group.'
In 1996 the City Council bought the land. It took thirty years for the new Art Gallery to be planned and built.
The Art Gallery is located at the corner of Worcester Boulevard and Montreal Street.
When it was finished the cost was $ 47.5 million dollars just in facility features.
The new Art Gallery is a modern design both inside and out.
A huge piece of glass smashed to the ground in August despite the excellent architectural design. It's OK now because workmen have fixed the broken panel.
The Art Gallery is a three-level building.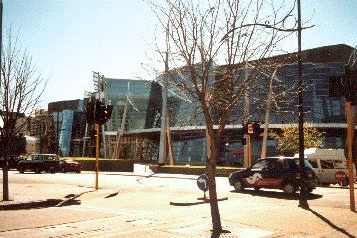 The gateway sculpture is called 'Reasons for Voyaging' by Graham Bennett.
The Gallery gets lit up at night.
It is open between 10.00am-5.00pm daily, 10.00am-9.00pm on Wednesdays, and closed on Christmas Day.
Inside the Art Gallery are art works of different shapes and sizes,for example, sketches, oil paintings, prints from articles, sculptures, clay work and self portraits.
The Gallery has more than 5,500 art works including prints, paintings, sculptures, glass, drawings, textiles and ceramics.
About every month they change the paintings.
One woman said that the displays were 'weird and wonderful.'
Many people who go there enjoy their trip and can't wait to go again.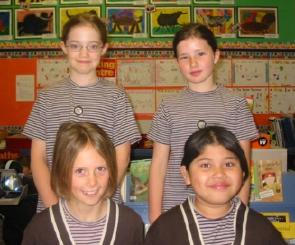 This page was made by Lisa, Holly (back), Gus and Sharina (front).
Next Page