Selwyn House School
Hagley Park






What are the different parts of Hagley Park?



Hagley Park has several different different areas.
They are: Little Hagley Park, Hagley Park North and Hagley Park South.
There are lots of sports fields in Hagley Park. They are netball, soccer, rugby, tennis, golf and cricket.


| | | |
| --- | --- | --- |
| Parts of Hagley Park | Area of Park | Perimeter of Park |
| Hagley Park South | 71 hectares | 4 kilometres |
| Hagley Park North | 88 hectares | 6 kilometres |
| Little Hagley Park | 7 hectares | 2 kilometres |




Who planted and planned Hagley Park?



The Dean Brothers came to Christchurch in 1842. They travelled until they came along to the Otakaro (Avon) river. The Otakaro river flows through part of Hagley Park. The Deans helped to plant and plan Hagley Park which is over 150 years old.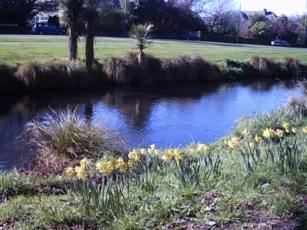 What are the Botanic Gardens?

The Botanical Gardens are also in Hagley Park. The Deans built the playground in the Botanical Gardens. The reason the Botanical Gardens are so named is because there are lots of flowers all around it. The British people brought some of their gardening to the Botanical Gardens in 1850.

When I go to Hagley Park I like to go in the little swimming pool, and play on the playground. In the Botanical Gardens there are lots of different kinds of flowers such as daffodils, pansies, roses, ferns and many more. They all smell very nice.
Additional Information:

Hagley Park has its own lake called Victoria Lake. At Lake Victoria you can drive a remote control boat. Once when we went to Lake Victoria we saw a wonderful boat which was very fast.

In Little Hagley Park you can ride your bike, walk your dog and have lovely picnics. You can also do lots of different things in the little fun park.

Hagley Park is a wonderful place to have picnics with friends and family. In Hagley Park you may have a picnic in the warm, summer breeze and you can also play lots of different games.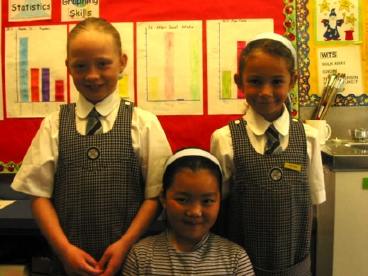 This page was made by Madelaine, Ariana (back) and Priscilla (front).
Next Page